Gary Smith, Associate Pastor, Music Ministry
Prior to joining FBC St. Marys, Gary Smith and his wife, Sharon, lived in Chatsworth, GA, the gateway to the Appalachians. He served as the Worship Pastor at FBC Chatsworth for 12 years. Prior to serving FBC Chatsworth, he served churches in Jacksonville, FL and Lawtey, FL. His experiences include leading worship for revivals and associational meetings, and directing the middle school choir and various ensembles at FBC Jacksonville. Gary served as the Vice-President of the Florida Baptist Convention Church Music Conference, was President of the 300 voice FBCJAX Chancel Choir and has also sung with the FBC Quartet and various ensembles and praise teams.
Gary felt the call to serve God through music and worship as a young man, and has faithfully followed that call as a layman, bi-vocationally and vocationally all his life. He has a heart for the church and encouraging others to worship God in spirit and truth.
Gary and Sharon have two daughters and four granddaughters, who all live in the South Georgia and North Florida area. Gary has degrees from the University of North Florida (BBA in Finance) and Liberty University Baptist Theological Seminary (MA in Worship Studies.) Sharon is a gifted special education teacher and loves working with the youth at church. They are both certified scuba divers and love getting under the water when time allows.
Bro. Gary can be reached by email at Gary@FBCStMarys.com.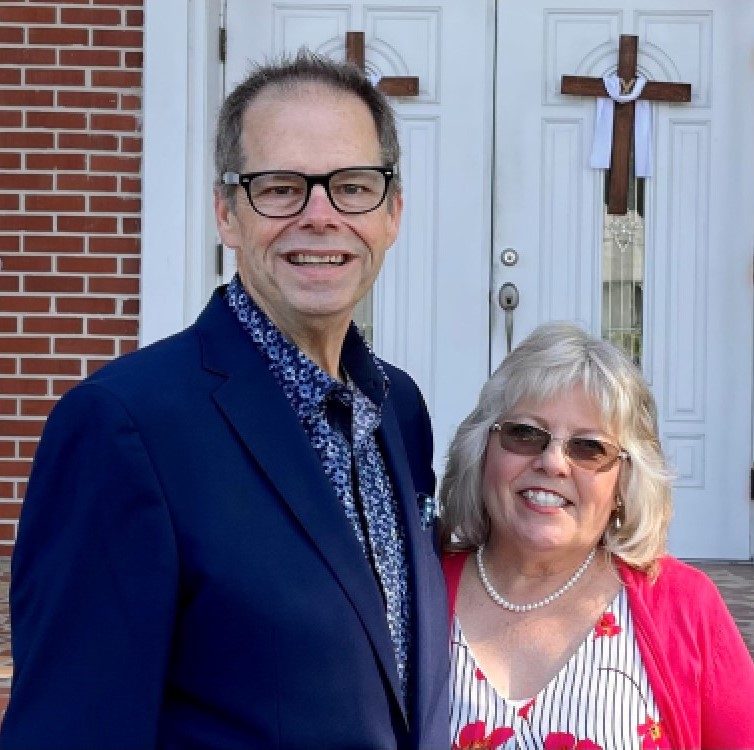 Gary and Sharon Smith
---
Robin Bostic, Ministry Assistant
I am married to the love of my life, Mike Bostic and I am a Mother of three, Joshua, Sarah and Nathaniel, Grammie to 5, Aiden, Kaylan and Harper Vanderburg, and Morghan and Garrett Bostic and a puppy mommy to a French Bulldog named Peaches.
I gave my heart to Jesus in February of 2006, and I have not been the same since that day. I have been here at First Baptist for 14 years as Ministry Assistant. I thank God every day for the blessings that He has given me and my family, too many to mention and His grace overwhelms me every day. My life verse is Galatians 2:20.
Robin can be reached by email at Robin@FBCStMarys.com.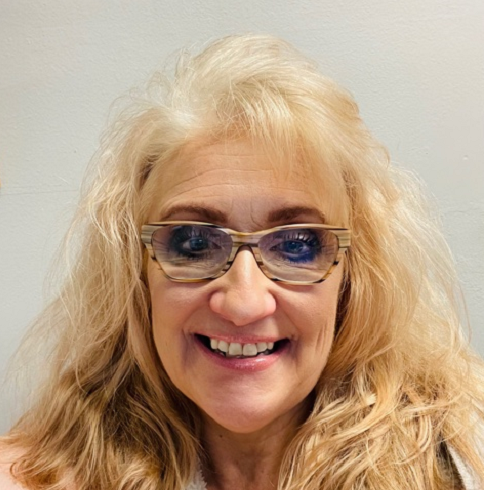 Robin Bostic
---
Karen Kilgore, Finance Secretary
I am a Marietta, Georgia native. My husband Lee and I have been married over 14 years and have a son, Aaron (13), and a daughter Kayleigh (10).
In 2020 we moved into an RV full time for 16 months and traveled around the US homeschooling and adventuring as a family. We settled in Camden County in December 2021. We enjoy being at the coast and visiting Jekyll and Cumberland Islands. We love camping and anything adventurous outdoors.
I was saved at 21 years old after having been "in church" for a long time. When my children were born, my husband and I made it a priority to be at church as much as possible. We want to study, worship, fellowship, serve, and to teach our children that having your social life revolve around people trying to be more and more like Jesus every day is important and fulfilling.
I have a Bachelor's degree in Human Services with a concentration in Nonprofit Administration from Kennesaw State University and hold certificates in Nonprofit Leadership and Management, and Grant Writing. I have over 20 years' experience in churches, schools, nonprofit organizations, and the for-profit sector. I was Director of Middle School Outreach for a United Methodist Church serving students in a public middle school for 3 years. I have volunteered for AWANA, VBS, Cub Scouts and Boy Scouts, PTA, and other youth groups for over 10 years.
My life verse is Mark 12:30-31
Karen can be reached by email at Finance@FBCStMarys.com.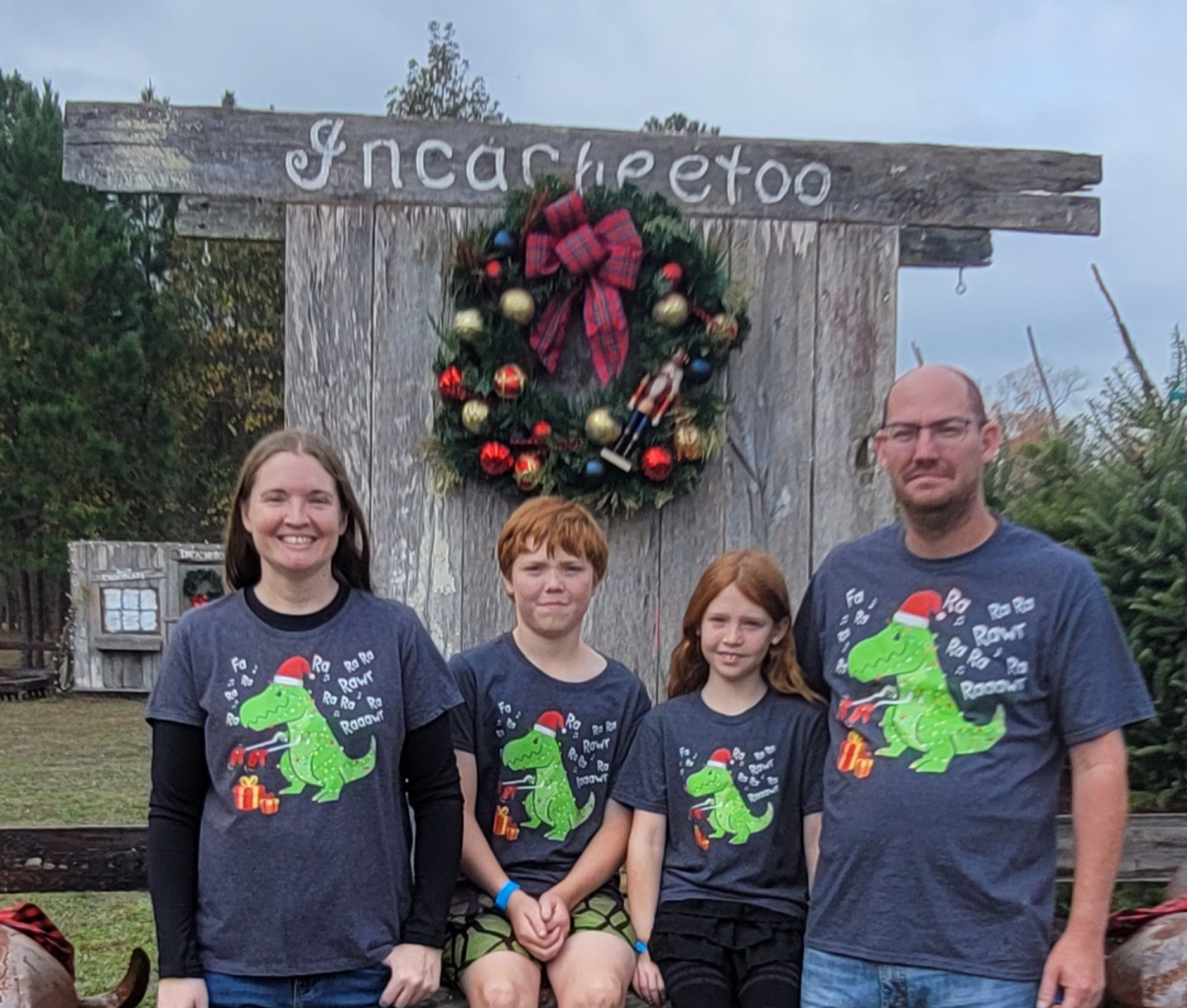 Karen, Aaron, Kayleigh and Lee Kilgore