Wednesday Night Dinners - 5:30 pm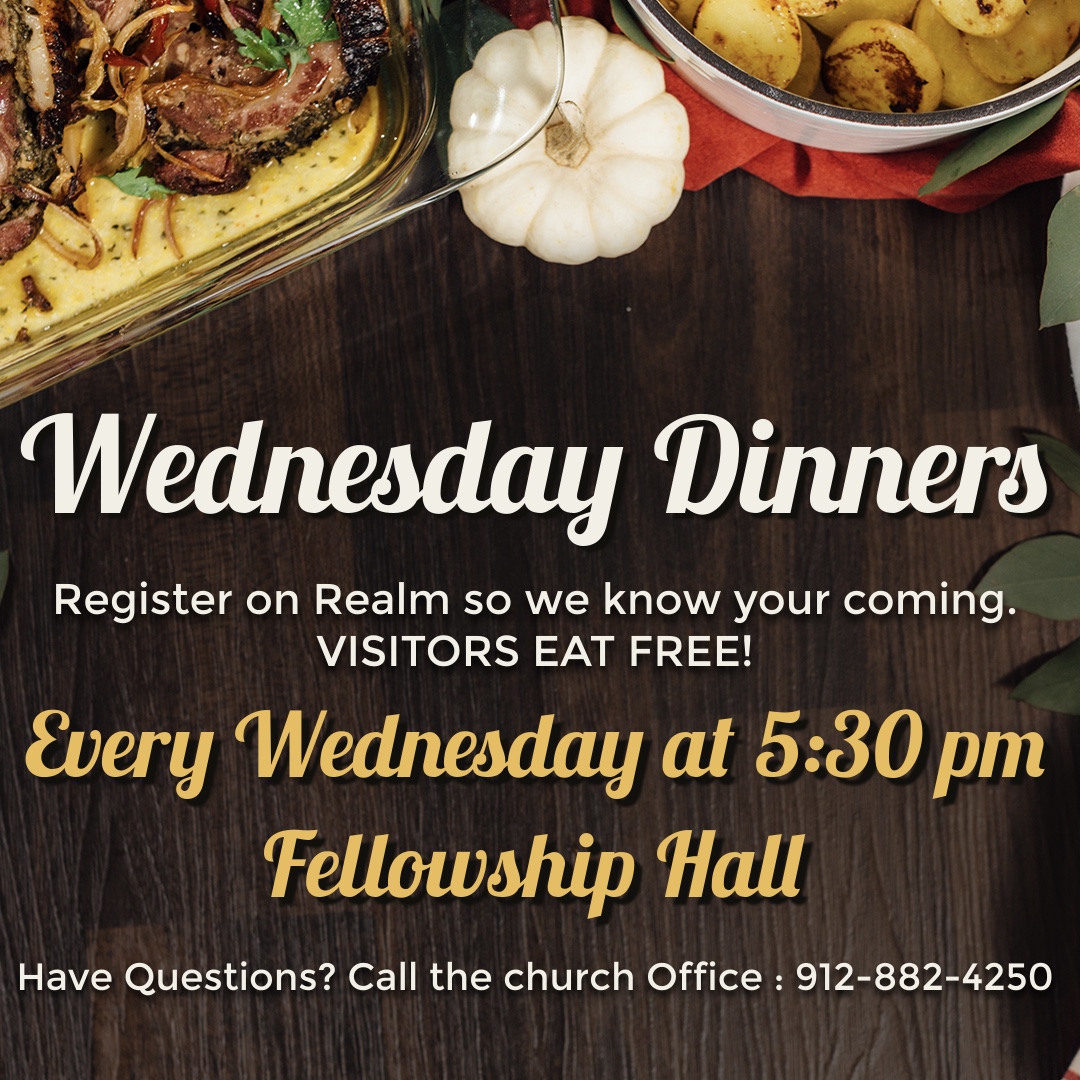 There will be a registration sign-up on REALM and there will be bulletin inserts each week with the menu.
Please be sure to sign-up. We want as accurate of a count as possible.
Cost will be $4/person, $2/child, $10/family. You can pay at the door or come into the office.
Hope to see you there!