Wednesday Night Dinners - 5:30 pm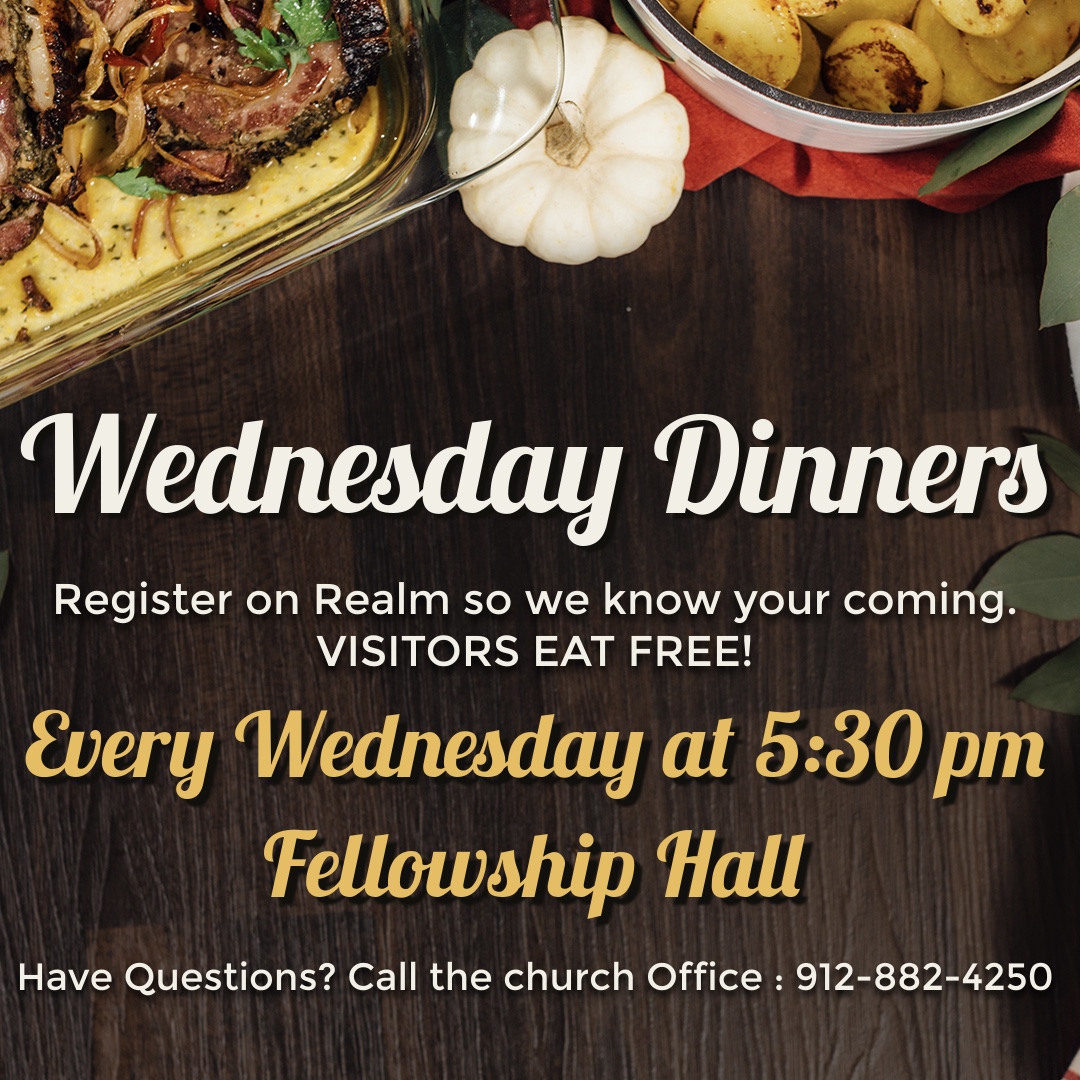 There will be a registration sign-up on REALM and there will be bulletin inserts each week with the menu.
Or click the link below to find the facebook event which should also show that night's menu.
Please be sure to sign-up. We want as accurate of a count as possible.
Cost will be $4/person, $2/child, $10/family. You can pay at the door or come into the office.
Click here to find our Wednesday Night Supper events and see what's on the menu!
Hope we see you there!