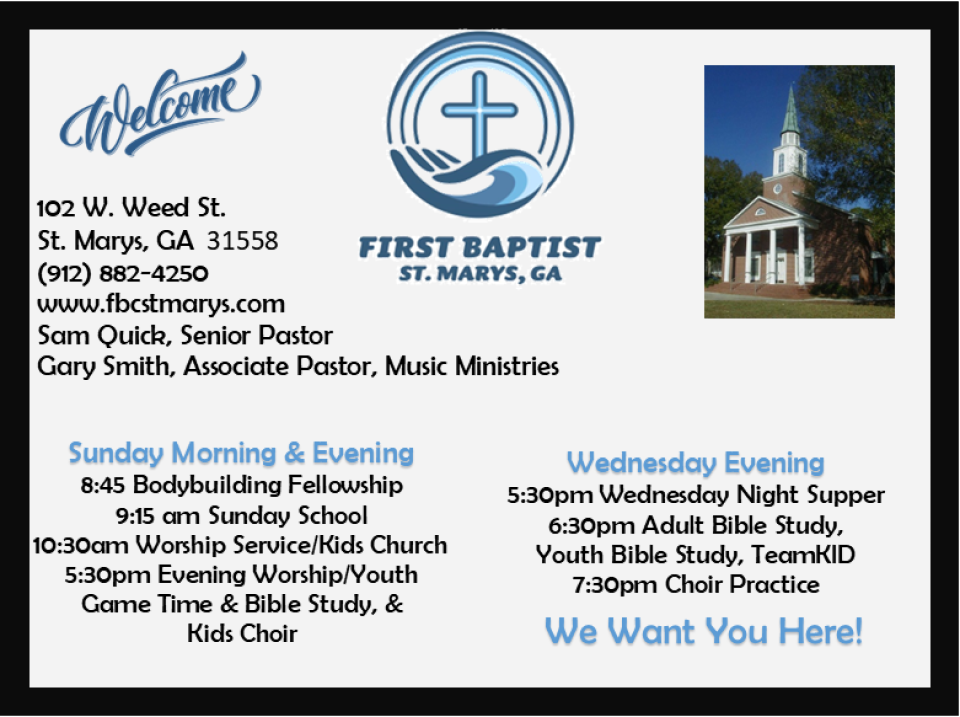 WE WANT YOU HERE!
Join us at the church every Sunday at 8:45 AM for coffee, juice and pastries, 9:15 AM for Sunday School, 10:30 AM Morning Worship Service and 5:30 PM for our Evening Worship Service. We have Sunday School classes for all ages. A member of our FIT team will meet you at the door and help you to find the class for you.
Click here to register your child for Vacation Bible School.
Click here for Daily Devotional.