Parent's Night Out - Thanksgiving Edition
Friday, Nov. 17th, 6:00 PM - 8:00 PM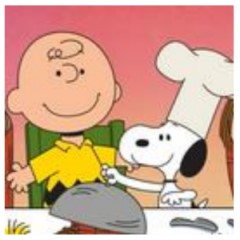 Giving thanks for all of our blessings just got easier! When you are surrounded by great friends, food, and followers of Jesus, how can you not be thankful?
Children, kindergarten-5th grade, are welcome to join us for crafts, movie, pizza, and fellowship! Children 4 and under are welcome to join the fun, but a parent/guardian must remain with them at all times!
We will be watching "A Charlie Brown Thanksgiving" and celebrating all of the things we're thankful for!
Kids are encouraged to bring friends!
If you have any questions or want to learn how you can help, please reach out to Sarah Nelson at 727-312-8566 (texts are preferred).
Thank you and God Bless!
Click for more information or to Register.This is a FREE event.