SCHEDULE CHANGES
Beginning on July 10th, Sunday evening services will begin at 5:30 pm. This change will help our young families get home earlier in the upcoming school year.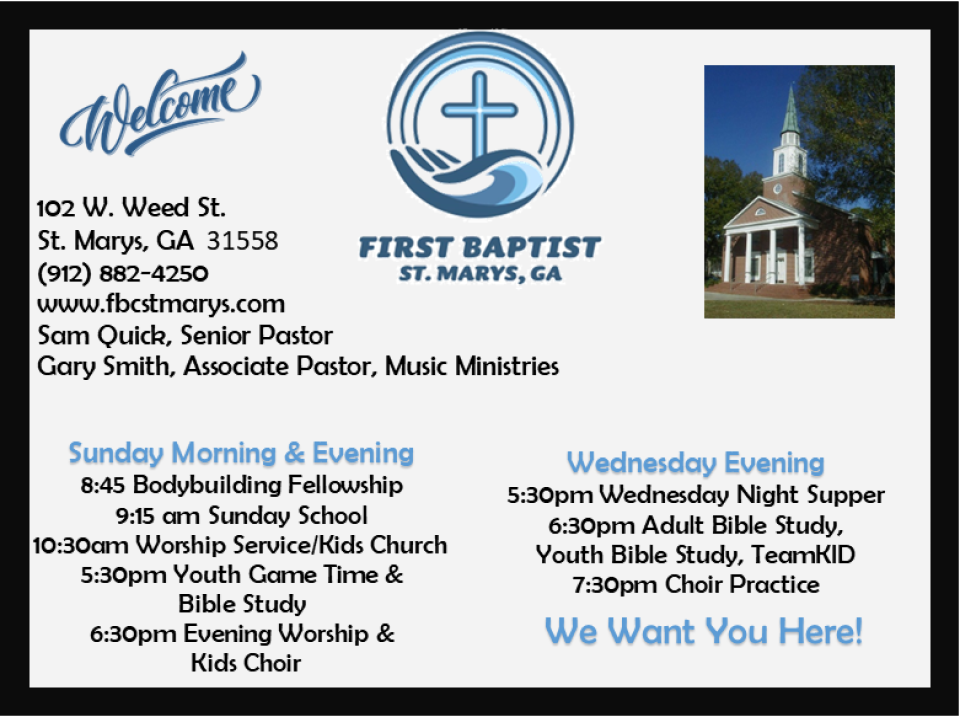 WE WANT YOU HERE!
Join us at the church every Sunday at 9:15 AM for Sunday School, 10:30 AM Morning Worship Service and 6:30 PM for our Evening Worship Service. We have Sunday School classes for all ages. A member of our FIT team will meet you at the door and help you to find the class for you.

Wednesday Nights start at 5:30 with our Summer Wednesday Night Suppers, TeamKID (Kids eat free) at 6:00, Youth and Adult Bible Studies 6:30 - 7:30.