VBS 2021 - Destination Dig
June 6th - 10th
Pack your bags and grab your gear, VBS 2021 is headed to present-day Israel where an epic adventure of discovery awaits. At Destination Dig, kids will unearth, more than just dirt. They will discover real-life archaeological finds that have helped to uncover the truth about Jesus.
VBS is open to all children starting Pre-K through 5th grade. We will meet from 5:30-8:30 pm Sunday - Thursday and Family Night will be Thursday evening with an ice cream social.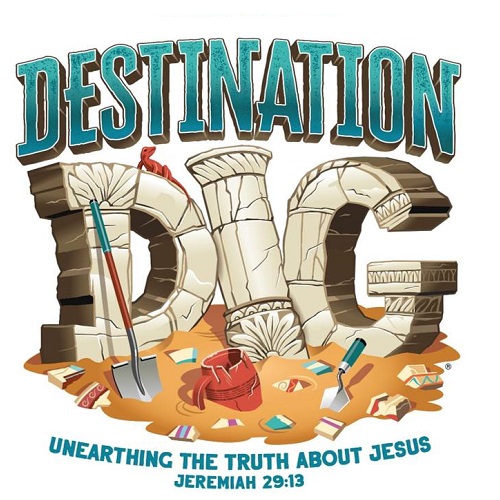 For more information, click the image above or call the church office, 912-882-4250.